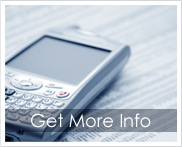 Accounts Receivable Financing (Factoring) from Mountain Pacific Financial. The worry-free ways to increase working capital, improve cash flow, and fund business expansion.
Unlike most financial lenders, Mountain Pacific Financial understands the complexities of your business. As a leading lender to the food, produce, and agricultural industries, we know that cash flow can be a real worry, particularly in meeting PACA's strict requirements.
With factoring, we can customize a program that maximizes the value of your accounts receivable and provides the extra working capital you need. Use the available funds to:
Refinance your existing debt
Pay down your grower payables
Fund the expansion of your business
As a value-added service, Mountain Pacific Financial provides credit protection and professional bookkeeping for all factored activity.

1. Setting Up An Account
Simply complete an application and forward it, along with supporting financial documentation, to our office. We'll review the information and send you a proposal in the form of a term sheet. As soon as you sign it, we'll underwrite your account and, if accepted, begin buying your receivables shortly after the contract is signed.

2. Buying Your Receivables
A few days after the contract is signed, Mountain Pacific Financial will purchase your agreed-upon accounts receivable, sending a wire transfer to your bank. This transfer is typically 80% of the invoice's face amount. The balance is forwarded to you after Mountain Pacific Financial receives payment.

3. Funding You Quickly
Each time you sell us your receivables, you simply complete an assignment form and forward it, along with invoice documentation. When we receive it, we'll wire the funds directly to your bank account, normally within 24 hours. And, of course, we'll provide you with a complete accounting of all activity — on a daily basis if that's what you need.