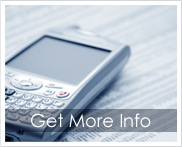 The most traditional way to invest in trust deeds is to invest in a specific loan secured by a specific property type. The specific kind of property in which you want to invest is a key decision. There are a multitude of choices.
Office parks
Medical centers
Shopping malls
Other commercial and industrial properties
Other decisions include:
Your preferred positioning (first or second deed of trust), based on individual risk tolerances.
The length of the loan, which is generally 12 to 36 months