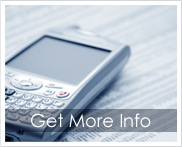 We are committed to helping borrowers leverage their real estate holdings with creative, efficient and flexible loan programs.
Eligible properties:

We will fund loans on the following property types:
Condominiums
Multi-unit residential
Entitled lots
Commercial buildings (existing) and new construction
Unimproved land
New and existing single-family residences (non owner occupied)
Frequently Asked Questions:
Q: Does Sterling Pacific require loans to be recourse?
A: Yes, in every case Sterling Pacific's loans are recourse.

Q: How fast can Sterling Pacific close my loan?
A :In most cases, Sterling Pacific will close a loan as quickly as 10 days from the issuance of a commitment letter.

Q: Will Sterling Pacific service my loan?
A: Sterling Pacific will service your loan in house and be your point of contact until payoff.

Q: Will Sterling Pacific escrow property taxes or insurance?
A: Sterling Pacific financial will evaluate each loan on a case by case basis for consideration of any escrow impounds.

Q: Do you use in house appraisers?
A: Sterling Pacific uses licensed, third party, independent appraisers who are experts in their field and specialized by geography.
Funding Criteria:
Interest-only payments with a balloon payment at maturity
Fixed rate
12- to 36-month term
First- or second-deed position only
50% loan-to-value (LTV) on land
65% LTV on commercial
75% LTV on residential
Personally guaranteed by borrower
No covered loans
No consumer loans
No owner-occupied loans
Evaluation Process:
We use licensed real estate appraisers who specialize in property similar to what you plan to use as collateral. We work with all types of appraisers, including specialists in agricultural, hospitality, multi-unit residential and industrial uses.
Depending on the type and location of the property, among other factors, Sterling Pacific may need additional reviews, including potential environmental assessments.
We will review a title report detailing ownership, liens, encumbrances, easements or other items that may affect the property's marketability.