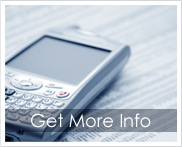 In today's uncertain economic environment, diversifying — and fortifying — retirement investments is more important than ever. Sterling Pacific Financial's offer meaningful diversification versus stocks and bonds with relatively low risk. What's more, with their potential to deliver reliable, premium yields, trust deed investments from Sterling Pacific can help you build your retirement account balance relatively quickly.

Even if you've never tried alternative investments before, investing retirement funds with Sterling is easy. Any of our products can be purchased through a tax-advantaged retirement account, provided the account is self-directed.

Four Steps to Investing Retirement Funds With Sterling Pacific Financial

(1) First, confirm that the IRA you'd like to use for the investment is self-directed, and that your custodian can accommodate investments outside the public markets. If you've not yet established a self-directed account, our lists several custodians with experience with trust deeds. They can get your account set up quickly.

(2) Next, obtain an investment direction form from your IRA custodian. This document will instruct the custodian to invest your funds according to your preferences.

(3) Determine which of our is best for you, choosing from:
First or second individual deed of trust
Fractional participation in a trust deed
Mortgage pool program
(4) Complete the investment direction form and our investment subscription form, and submit both to your custodian to process.