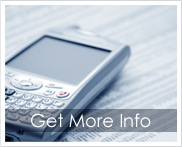 Operating/Crop Input Loans from Mountain Pacific Financial. The best ways to help you fund your seasonal agricultural production expenses.

We understand most produce businesses are seasonal, and that seasonality presents challenges in financing your business and working capital needs from year to year. We also understand it can be difficult to grow your company when you have seasonal peaks in expenses.
Mountain Pacific Financial will study your business situation with knowledgeable eyes. Many of our clients have similar seasonal working capital needs which we've successfully financed, thereby allowing the clients to grow and prosper. Our experience in your industry gives us an edge over other lenders who shy away from seasonal financing.

We look at various types of structures and collateral for this type of financing and are creative and collaborative in our approach. Today, when traditional financing can be difficult to obtain, Mountain Pacific Financial provides an alternative that can help cover your financing needs.

1. You build your plan
You develop a detailed farming/business plan which demonstrates the timing and nature of your monthly production expenses, along with the expected yield of your operation for the season.

2. We study the plan and learn about you
You present the plan to Mountain Pacific Financial, and after analysis of the plan, our representatives will visit and learn more about you and your operation. After we complete our due diligence, we will present you a financing proposal.

3. We agree on the plan and fund you
After we have agreed on the plan, we begin financing. We monitor your progress against the plan on a monthly basis. You repay the financing based upon your seasonal cash flow.