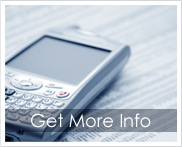 As part of our portfolio of financial solutions, Mountain Pacific Financial offers commercial real estate loans, agricultural and farm loans, hard money loans, and bridge financing. Our knowledge and experience gives us greater insight into financing the real estate needs of a variety of persons and businesses, even those who have been turned down by other lenders. We have no land acreage limits and offer flexible terms.

Your commercial real estate is one of your most important assets. At the same time, we understand how difficult and time consuming it can be to try to obtain financing on your commercial or agriculture real estate.

Putting it simply, Mountain Pacific Financial seeks to lend on agricultural and commercial real estate, including farms, cooling and packing sheds, raw land, and more. The professionals at Mountain Pacific Financial will analyze your specific situation, and rapidly determine if we can provide the real estate financing you need to provide you the working capital to run your business.
What do we do? What don't we do? What do we require to ensure a smooth lending process? This page should point you to the answers. However, if there's anything we didn't address, please contact us directly at 559-476-5077.

We look at various types of structures for this type of financing and are creative and collaborative in our approach. However, we specialize in loans with the following guidelines:
Lending area: Nationwide, with focus in AZ, CA, CO, ID, MT, NV, OR, UT, WA, WY
Property type: Agricultural (farm, ranch, crop, vacant land, etc.)

Property must be income producing, with annual sales of $5 million or more
Annual sales: $5 million to $100 million

Loan amount: $500,000 to $10,000,000
Documentation: Verified assets and income; no stated-income please
Prepayment: No prepay penalties
Terms: 36 month to 20 year
Debt Service Coverage: 1.25:1 or better
FICO: 650+
LTV: 65%
Lender points: Varies
If you have a transaction that fits within our guidelines, please contact us and we'll work with you through the entire lending process.
Mountain Pacific Financial doesn't believe in hidden fees and won't burden you with them either. As with most lenders, our due diligence fees vary on a case-by-case basis. Unlike most other lenders, however, ours are also upfront and transparent – we want you to know the purpose of these fees and when we collect them. Our fees never have — and never will — stop a deal.
Mountain Pacific Financial collects due diligence fees in two stages. Due diligence fees for Stage 1, Credit Processing, are due upon acceptance of the term sheet and are required for, among other things:
Appraisal report and review
Environmental check
Underwriting
Credit report
UCC searches (if necessary)
Only after the application passes Stage 1 and receives credit approval do we collect fees for Stage 2, Legal Processing.

And that's it. We don't collect fees for anything else. Simple, clear, and easy.