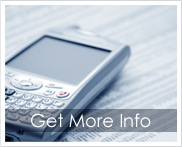 What Is Factoring?
Factoring is a way to get immediate cash. You give your invoices and accounts receivable to us. We give you up to 96% of the face amount in cash, then we collect the invoice, taking on the credit risk!
Factoring is an inexpensive financial tool to ease cash flow pressure caused by slow paying customers.
Factoring is quick and convenient: a must for all growing companies in need of capital.
Factors purchase creditworthy accounts receivable at a small discount and fund you with immediate cash.
How We Work
You fill in the application and we'll let you know in the next 24 hours whether you are approved. If approved, you get cash and we take the credit risk!?
We verify your invoice, you elect to receive 80% to 90% of your invoice value and it's mailed, sent via Fed Ex or wired to your account.
No closing costs, origination fees, interest, or long-term commitments required.
Even companies in challenged financial condition, ineligible for traditional bank financing can use to solve their cash flow problems.
Apply now and let us help you get out of the cash flow blues!
Whether you are an industry veteran or a new company, you are certain to feel financial pressure at times. When the "money crunch" hits you, we are there to help! We will finance your invoices and get you the cash you need right now.

When your business operation needs cash, we respond immediately. We help you manage your invoices and accounts receivable with our credit and collection services. We manage business credit, as well as provide cash for your growing business needs.

Best of all, getting cash from us is a very simple process. Call us or apply online and we will move faster than any bank, invoice factor or other lender. Set up your account now, get approved for cash advances.